The Realities of Channel Coverage Math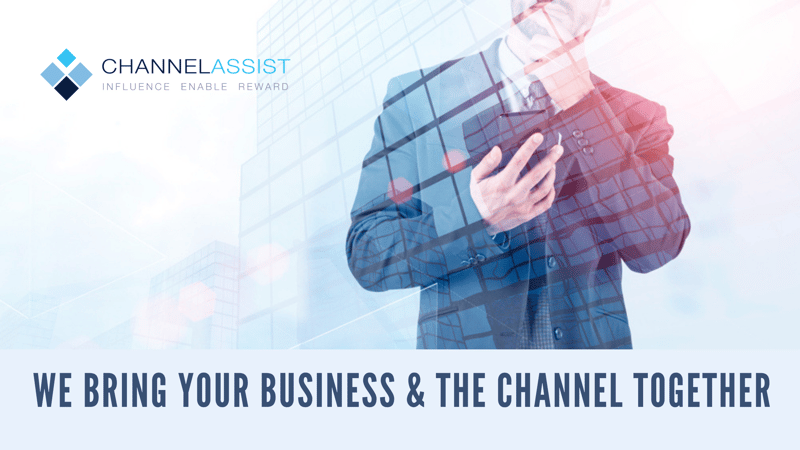 So what do we mean by "math" in this context? For our industry, we're talking about sales coverage, incentives, and how you and your partners work together. All of these areas must add up to the right numbers if you're channel program is to reach new heights. Getting all of this right allows companies to then find the right "formula" for success.
The Right Partners + The Right Customers = Success
When your channel sales reps' efforts aren't "adding up" to success, take a look to ensure they're aligned with the right customers. Their skill sets need to mesh with the customer's needs and expectations. Look deeper at any prospective partner's sales team to see if they possess relevant experience and the right training to bring in new customers.

Ask some questions about your partners, your own team, and how your partners fit with certain customers:
• Discuss the hurdles involved in selling to different groups of customers
• Can your combined efforts help you stand out from others? What's unique about your partnership?
• Does the channel partner have the necessary skills, information, and talent to tackle the right customers?
• Are your sales strategies complementary? Will your teams likely step on each other's toes, or will the customers see a united front?
• Will your dual efforts manage success at increased scale?

After the initial question stage, it's vital to construct a written plan once you've entered a partnership. Too many partnerships are "handshake deals" where the informality of the agreement leads to arguments and conflicts of interest. Clearly-defined objectives in a formal plan will force both sides to; agree to target markets, set strategies, delineate tasks, detail resources, and provide an expectation of the results. A channel program management platform is invaluable here, as you can produce reports and track metrics that will help all involved to reach the agreed-upon goals.

Smart Incentives x Channel Reps = Happiness
Another equation you need to solve is matching incentives to your channel reps. Incentives must make sense for your particular industry and for your partners. This is where our platform comes in. You can use it to customize incentive programs with a mix of cash and non-cash offers. You can tailor incentives to different partners and reps, and even provide them with instant mobile access.

If you see a dip in leads and deal closes from your channel reps, then it's perhaps a "sine" (math pun) of problems with your incentive structure. Take a deeper look at how you're rewarding the partners and consider increasing or simply changing your incentives to spark more action.

Consider each rep's personality type, as this corresponds to the type of incentive that will appeal to their sensibilities. For example, some reps crave recognition amongst their peers and might strive towards sales awards and other similar incentives. Others might enjoy innovation and change, and would welcome giving you input into how to adjust the sales incentives with perhaps some short-term SPIFs or a gamified promotion. Different people have varying motivators that make them happy. While you can't keep everyone satisfied all the time (especially with a big group), you can make adjustments to incentives to find out what motivates and pleases different people. Offering relevant and desirable incentives is a clear equation for improved ROI.

Let's end with a Math Riddle...
Q: Why can you never trust a math teacher holding graphing paper?
A: They must be plotting something.

When you choose ChannelAssist's platform and professional services, you're making a commitment for your "math to check out." You've done the due diligence and can see the ROI numbers that come with the industry's best channel sales engagement and management platform.


Armed with our technology and professional services, you'll jumpstart your entire channel program with better communication, results-oriented gamified learning, and the incentives that get the reps' attention. Talk to us about our intuitive and accessible platform that starts paying immediate dividends for channel rep performance.

Our solution provides the engagement, incentives, education & training modules that will benefit every one of your channel sales reps. it's customizable, so you can adapt it to different personas and needs, so they can thrive.

At ChannelAssist, we leave no Channel Sales Rep behind.